Sirajganj Polytechnic Institute is one of the new polytechnic institutes in Bangladesh. It is a government-owned polytechnic institute. Are you looking for detailed information about this polytechnic institute? You are in the right place. From today's article, you will able to gather all the necessary data about this polytechnic institute. Read this article carefully.
History Of Sirajganj Polytechnic Institute
The foundation stone of the Sirajganj polytechnic institute was established in 2000 by Mohammad Nasim. , M P. And the education activities begin in 2004. This institute starts its journey with only the computer department with 40 students. Presently this institute provides a Diploma course with a total of 5 departments.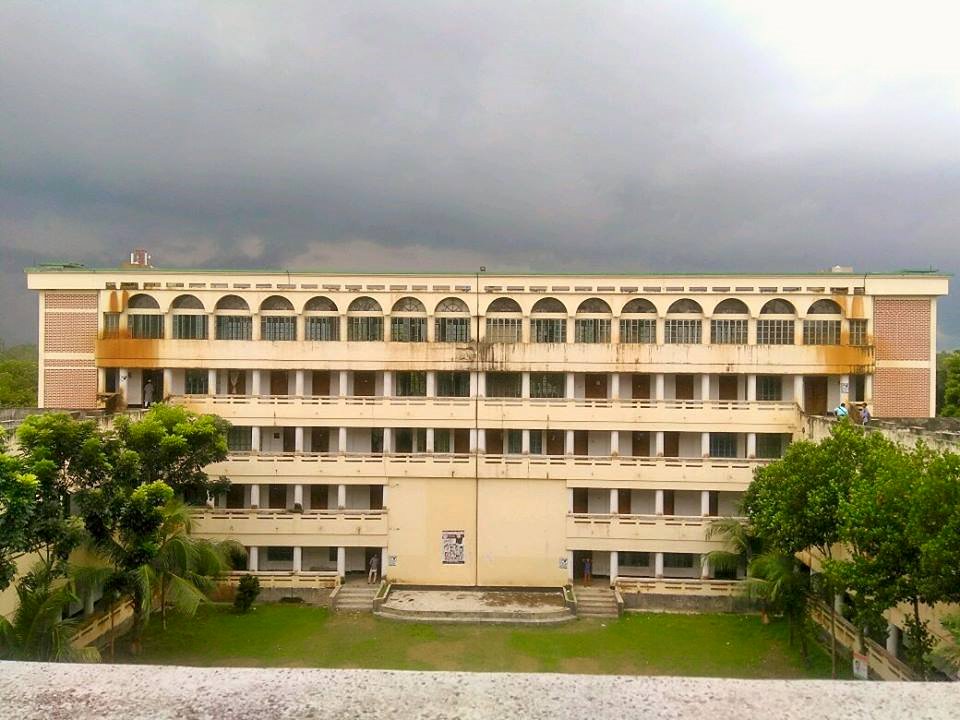 About Sirajganj Polytechnic Institute
The Sirajganj Polytechnic institute controlled by the Bangladesh Technical Education Board (BTEB). This polytechnic institute is situated in Fakirtala, Sirajgonj district. It is the only technical education institute in Sirajganj district. This institute has a 20-acre long urban campus, 1500+ students, 56 administrative staff, and 4 academic staff.
Students Residential Hostel
This polytechnic has provides the Hostel facility to the students. There is the institute owned residential hostel for the male and female students.
Library And Medical Center
There is a library in this institute and the library contains a lot of books like novel books, poem books, short storybooks, and many departmental books. The student can increase their knowledge by reading these books besides their academic studies. To assure the student with medical treatment there is a medical center has been situated in this institute.
Canteen
A canteen has been situated in this polytechnic institute in a noise-free place. Students can collect fresh food from here. The canteen also contains some educational equipment.
Educational Information
All the academic activities like the class schedule, exam schedule, and other activities of this polytechnic institute are controlled through the Bangladesh Technical Education Board (BETB).
Departments with Seat Number
This institute provides a diploma course with a total of 5 technologies. The technologies are Electrical, Civil, Computer, Electronics, and Refrigeration and Air Conditioning. Have a look at the below chart to know more.
| | |
| --- | --- |
| Departments | Seat Number |
| Electrical | 100 |
| Civil | 100 |
| Computer | 100 |
| Electronics | 100 |
| Refrigeration and Air Conditioning | 100 |
Admission Qualification
If you want to admit in this institute you have to pass the SSC or equivalent exam with a minimum CGPA 3.50 and the individual GPA 3.00 in math or higher math. If you have these, you can include this polytechnic name on your online choice.
Admission Quota
According to the information of Diploma in Engineering admission in 2019, 53% of students have admitted to polytechnic by merit and 47% of students have admitted by quotas. Some quotas reserved also in this polytechnic. The quotas are female quota is 20%, SSC (vocational) 15%, minor ethnic group quota 2%, freedom fighter 5%, special needs student quota 5%, and 2% for children of officials or employees who are working in Ministry of Expatriates' Welfare and Overseas Employment.
Course Information
The Sirajganj Polytechnic Institute provides a 4 years long Diploma in Engineering course in various technologies. The total of 4 years is defined into 8 semesters.
Class Schedule
This polytechnic abides by the two shift class schedule.
08:00 AM – 12:00 PM the first shift class and
01:30 PM – 06:00 PM the second shift class.
Scholarship
Some of the students of this polytechnic institute has got TK 1650 by the regard of internal scholarship. When a student has passed in a semester with a good result, he/she able to get this scholarship.
Contact Information And Official Website
Address: Fakirtala, Sirajgonj
Phone: 88-0751-64286, 01558398246
Fax: 88-0751-64286
Website: https://www.spisg.gov.bd/